Our Academic teams had a terrific showing at Dwenger yesterday! They competed against 18 teams. Our Fine arts team (J. Combs, A. Ferguson, A. Yoder & A. Tennant) came in 1st place! Our Science team (N. Tropp, W. Norton, H. Henderson & E. Marchand) tied Northrup and came in 2nd after the tie breaker! Our English Language Arts team (J. Whited, S. Ramachandran, M. Tropp, J. Gracia & L. Wilson) did well also; they placed 5th! Great job Lakers! #LakerLeadersareeverywhere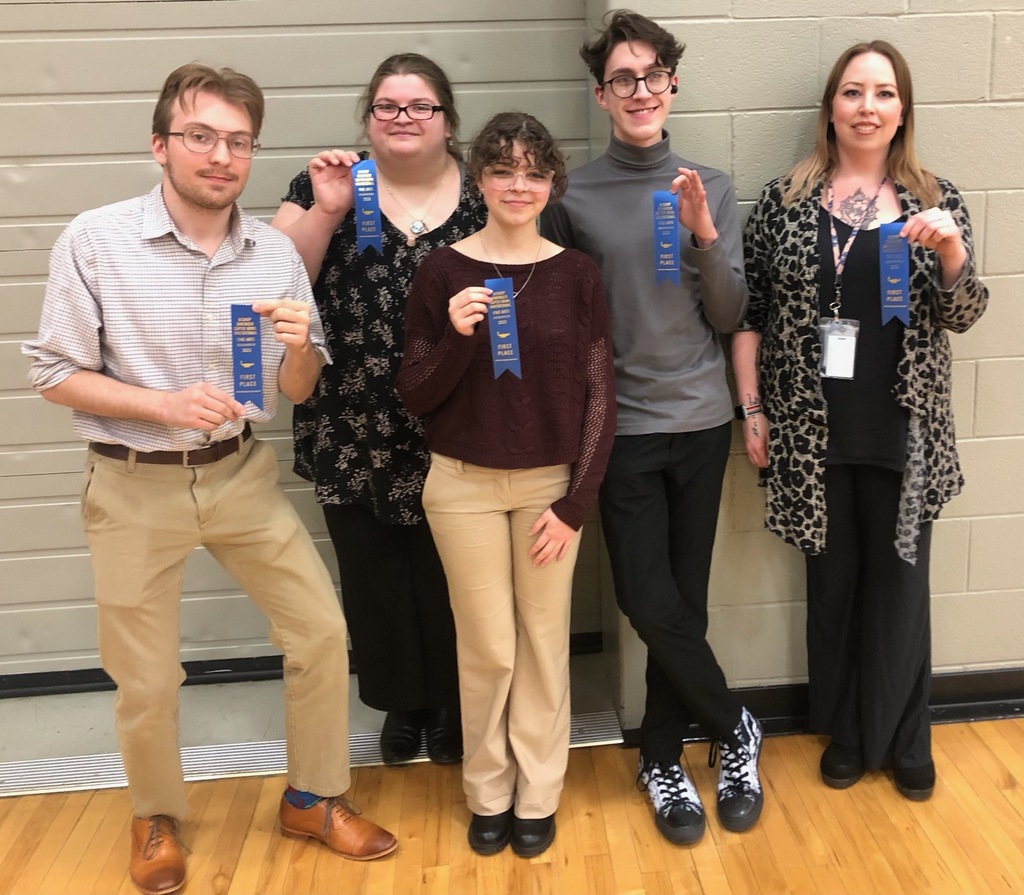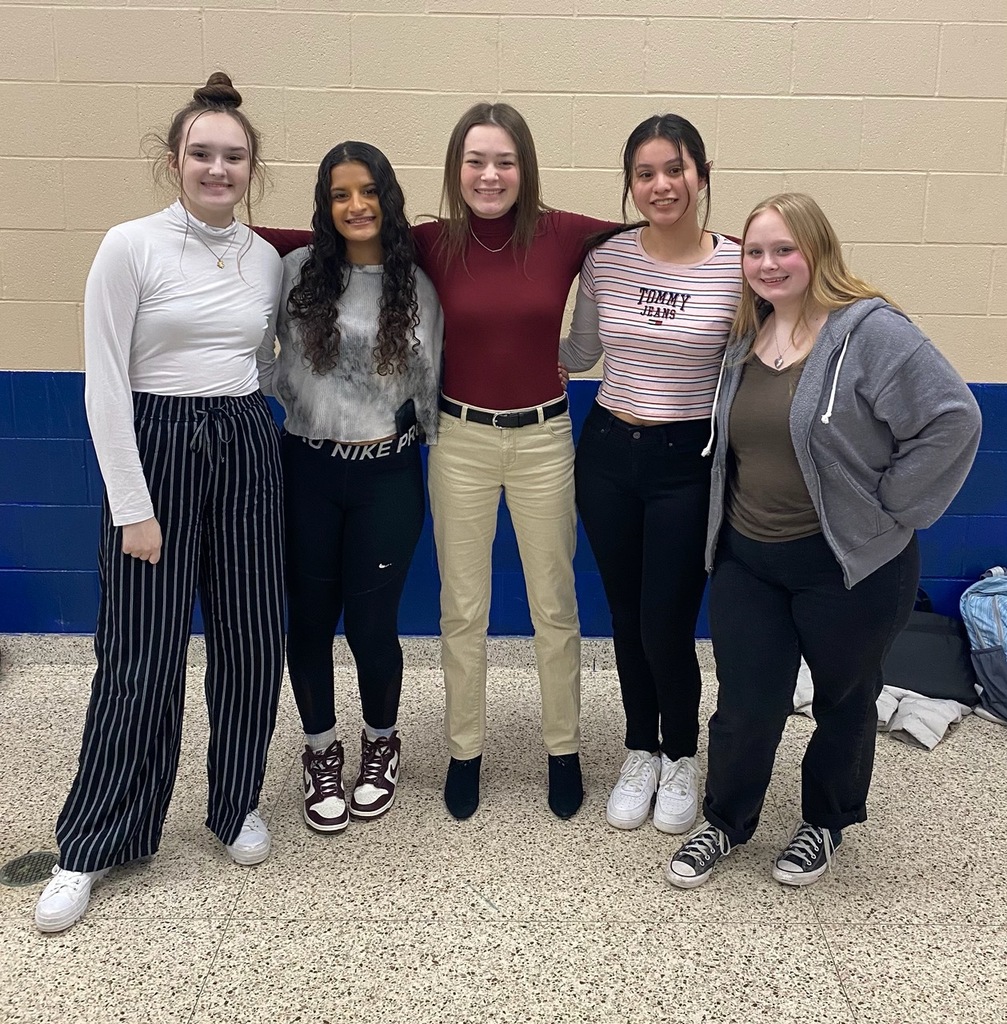 We are looking for more preschool students for the 2023-2024 school year! Currently, we will have 7 openings at our Wolcott Mills Campus. We are full with a waiting list for Lima-Brighton. We will add to the waiting list with the hopes of opening another class at Lima-Brighton. We charge $50/week for half day students and $100/week for full day students. Students who will be 4 next year may qualify for assistance through On My Way to PreK. Please call 499-2408 to talk with Deb regarding registration! Check out our preschool page:
https://pk.lakelandlakers.org/o/pk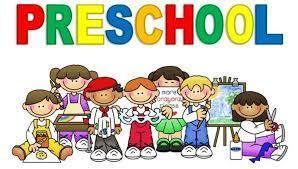 The Ronald McDonald Care Mobile will be bringing Parkview Physician's Group Pediatric Care to Lakeland Intermediate School on March 20th! Care is open to any child age 0-18, regardless of whether or not they are Lakeland student. Forms were emailed to all Lakeland families. You can also register by calling: 1-877-774-8632.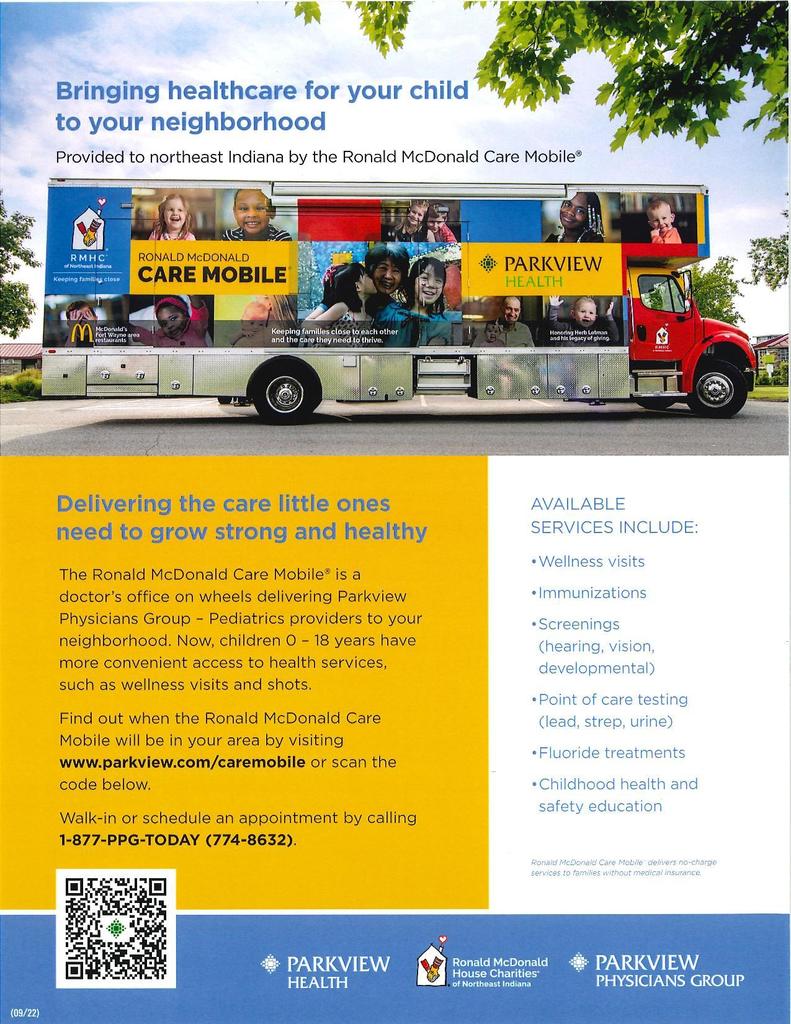 Congratulations to Lakeland's Vocal Motion Show Choir! They ended their competition season on a high note with a Best Crew for a small mix trophy, 2nd runner up trophy, an invite to the night show and a 5th place trophy! Way to weather the storm gang!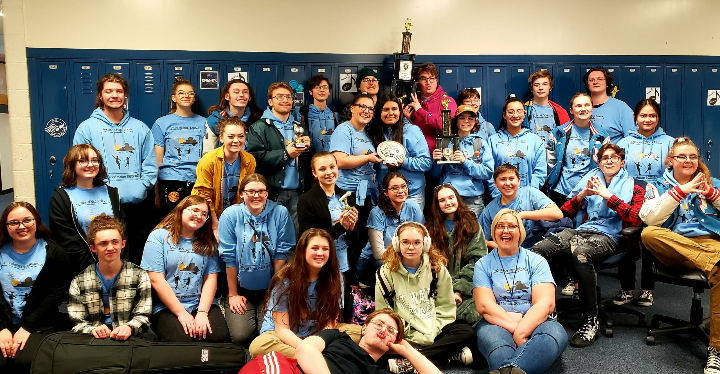 All Lakeland Schools are taking a SNOW DAY today! All school buildings will be closed. No E-learning! Go out and play in the snow! The last day for students will now be May 25, 2023.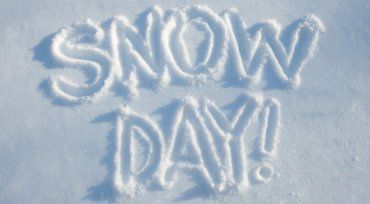 We are starting the day with a 2 hour delay today! Doors will open at all buildings at 9:45 am. We will update you if this changes!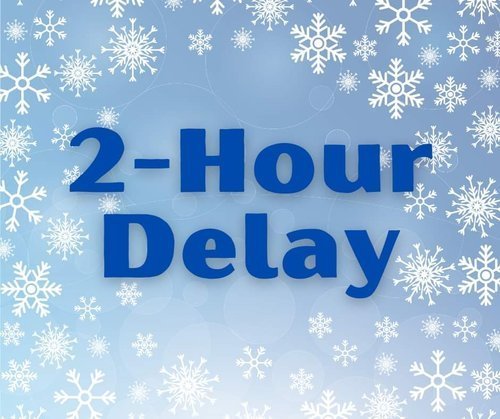 The plows have been working hard and the route to East Noble looks pretty clear. We are delaying the leave time for the Show Choir by 1 hour this morning. Be ready to rock & roll at 9:30 am!

Tonight's Sectional Semifinal has been postponed to Saturday at 6pm. The fan bus will leave at 4:30 from Door 15, for those students who signed up. The Sectional Final will be played on Monday evening, time to be announced. Sorry for the confusion, we were, initially, the only school voting to postpone. Guess the weather caught up to the others!

Boys basketball sectional is going as scheduled tonight. (Final decision will be made at 4) The Red Carpet Gala has been postponed until Friday, March 10th. All afterschool activities have been cancelled. Shuttle buses will not run. Decisions on Saturday events will come out later this evening or Saturday morning. Stay safe Lakers!
FOR SENIOR HIGH STUDENTS: Exciting last minute announcement for senior high students only! Were you interested in watching your Lakeland Boys Basketball Team play in the sectional game tomorrow at Northwood, but you don't have a ride? No worries! There will be a senior high student bus making a trip to Northwood. This bus will leave Lakeland Jr/Sr High School Door 15 on Friday, March 3rd. The departure time is 4:30 sharp. The bus ride will be free to ride, but you will still have to pay for a ticket to the game. If you want to take this fan bus, you must sign up tomorrow, before noon, in the Lakeland Jr/Sr front office.

Lakeland's Academic team had a strong finish at their 1st competition at Fremont on Wednesday. Science took 1st & 2nd with Owen Norton, Hope Henderson, Kai Sturgis & Noah Tropp on the 1st place squad. The English team missed 1st place by 1 question! The Math and Fine Arts teams placed 3rd. Go Lakers!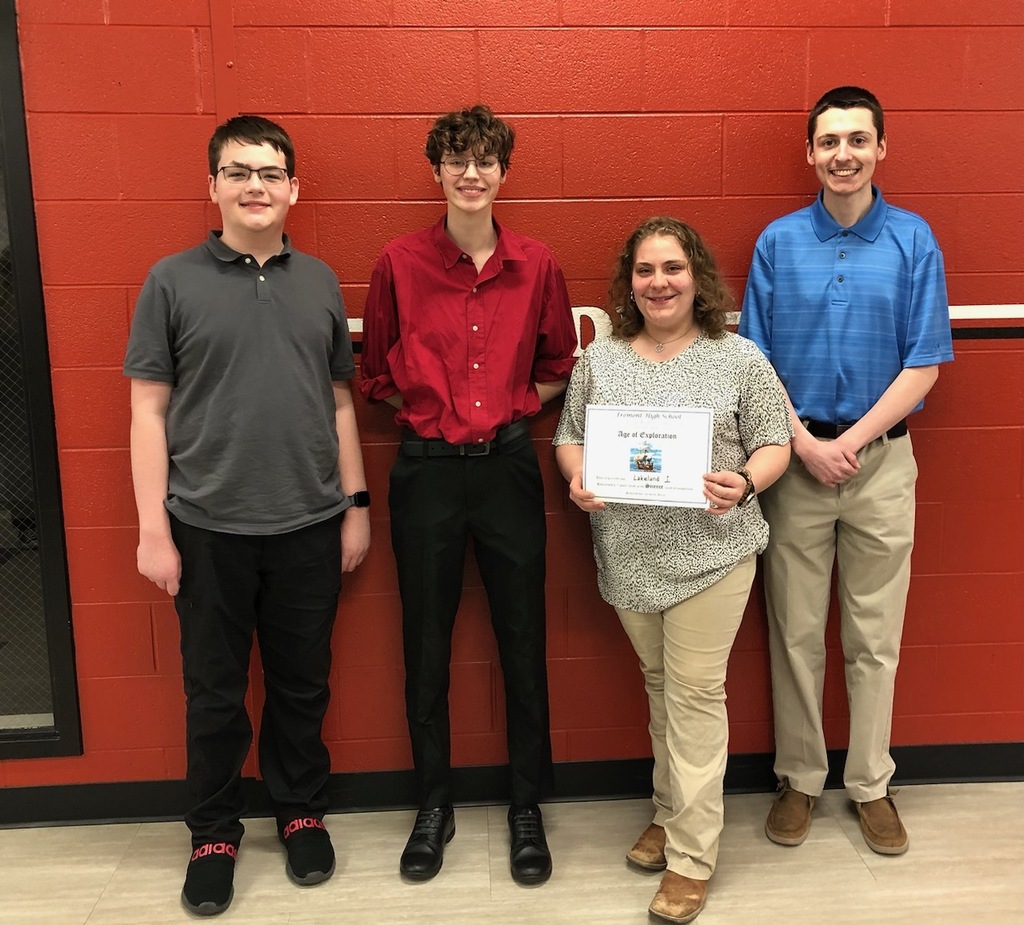 It's finally here! Time for our juniors to take the SAT on Wednesday morning.  We will start that testing promptly at 8am so students should plan on eating prior to testing and report to their testing room before 8am.  Here is what is happening for all of our students tomorrow during testing: 7th. & 8th grade students = school runs as normal for the whole day 9th & 10th grade students = report directly to the auditorium for attendance and information on break out sessions available during the SAT testing hours. 11th grade students = report directly to their testing room and take the SAT 12th grade students = Use this day for job shadowing or college visits After testing is over we will resume classes as normal for the rest of the day.  If seniors are job shadowing or taking a college visit, they should let the office know so they can be marked out for the day.   We anticipate being able to run a normal high school schedule 4th hour (12:40pm).  Our 9th and 10th graders will eat the first high school lunch (11:35-12:00) then our juniors will eat the second lunch at 12:10. Students not in the building should plan to report by 12:00 so they are ready to go with 4th hour classes.

We are aware that many families in Laker Nation are experiencing power issues or their students didn't bring home a device. It's the 1st day of a new trimester too. We are going to do the best we can with this unique virtual learning day! Staff: the buildings have power, so feel free to go in!

For the safety of our drivers and students Lakeland Schools will be doing virtual learning today. There are many limbs down and blocking roads. Please be careful out there! Students will follow their schedules for synchronous/virtual learning today!

Due to a mix of fog, downed tree limbs, and high water...all Lakeland Schools will be on a 2 hour delay today! (2-23-23) Doors will open at 9:45 am.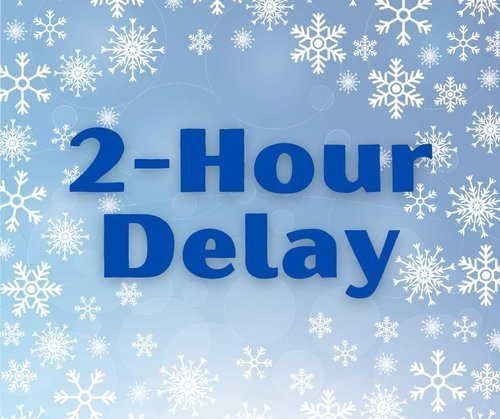 Happy School Bus Driver Appreciation Day! Thank you for the work you do each day to transport our students safely to and from school!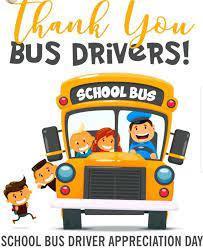 Just a reminder Lakeland students do not have school Monday 2/20-Wednesday 2/22! Teachers should report on Wednesday for Professional Development!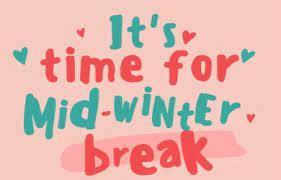 Congratulations to Carly Rasbaugh! She won the Trine University Innovation Pitch Competition today with her idea for a Podcast called No Rain, No Flowers. She won $1000 in seed money for her business! This is the second year in a row that a Lakeland Entrepreneurship Academy student has won this competition! Laker Leaders are everywhere!

Congratulations to Senior Keegan Schlabaugh on his Semi-State Wrestling Championship!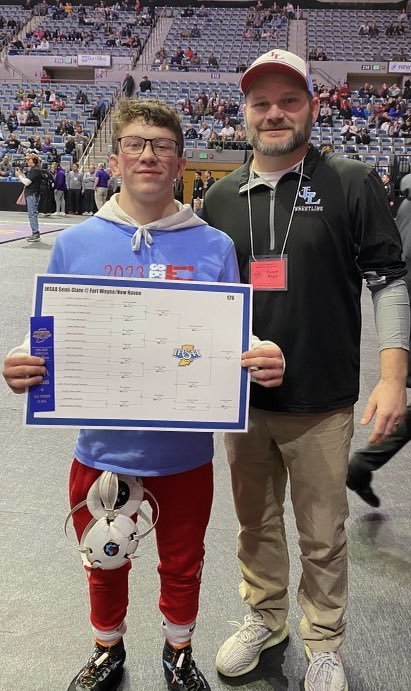 A huge shout out to all of our staff for making today's unplanned early dismissal so smooth! A special shout out to our Transportation department; many had to come in from home or other jobs to make this happen. Thank you to our families for your patience with the process! Hopefully we NEVER have to do that again!